Eating should be fun, so why not plate it that way?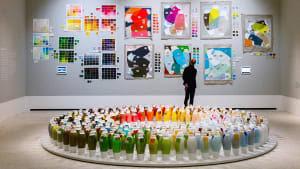 "Experiencing color is completely dependent on its physical, visual, artistic, and cultural context."
The "massive" hieroglyphics shed new light on how the writing system was used.
We're living in an era of risk, and it isn't always easy to know how to prepare.
Behold, Eye Bomb.
Inspired by butterfly wings and knit robotically, Sabin's latest work combines biology and art.
Would you live in the Meadows, or Minihattan?
Hoefler & Co. release Inkwell, a Comic Sans for people who hate Comic Sans.
A decade after first iPhone was sold, design leaders weigh in.
Machine learning researchers continue to innovate on scaring the crap out of us.