SeeTalker tells you what it sees with the help of a Raspberry Pi computer, Microsoft image recognition and Alexa.
Easily Connect and Controll Raspberry Pi using Amazon Echo.
An LED will glow for every approval you get on that important Pull Request you raised on Bitbucket!
A simple notification system to help our beloved office boy Deva.
A funky cool looking high power magnet tag with a wide range of applications!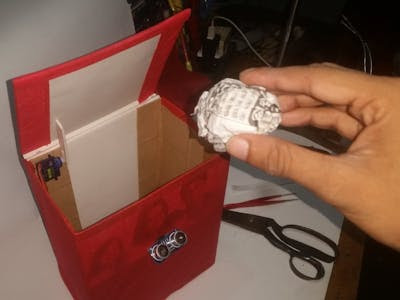 An automatic trash -bot that opens its lid if it sees any trash and closes after a certain delay.
Serve up a network of nodes for your favorite cryptocurrency with Kubernetes running on the Raspberry Pi.
Build a home automation system that can control electrical appliances such as lights, fans, gates etc suing our mobile phone from anywhere.