Recently on Light Stalking
How to Create A Realistic HDR Panorama
HDR stands for "High Dynamic Range," meaning that the method is supposed to increase the dynamic range that one image can have as if the sensor had the same amount of dynamic range. I'd been looking for HDR processors that did a realistic job, and for a while the search didn't yield a processor that...
Read more here


Are Your Emotions Affecting Your Photography?
Our emotions are the crucial part of our personality. Obviously, our emotions affect everything we do, from regular daily activities to our jobs in specific fields of expertise. But how are they reflected in photography? They can't really change the light or the subject we are photographing, can they? Think again... Read more here
Master Lightroom in Under 24 Hours
Lightroom Made Easy - Master the Lightroom skills and secret pro tricks that will transform your photos today!
You'll get to watch work on a wide variety of photos in the course lessons, ranging from portraits, to landscapes, architecture, events, fashion, sports, and more!
Read about Phil Steele's Courses
The Light Stalking Community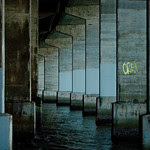 Our forums (With over 53,460 members!) are a great place to post your photos, get feedback, and make new friends who are as passionate about photography as you are. Click here to join now!

Post your photos in The Shark Tank for an in-depth review and to receive constructive criticism. Don't worry they won't bite! But if you are not ready for that yet, you can join our weekly challenges where you get to submit your photographs on a different theme each week.
Weekend Photography Challenge
Every week on Light Stalking, there's a challenge waiting for you. Photographing on a particular theme, you get to put your thinking hats on and produce photographs to share with others. It's a great place to get inspired and grow as a photographer. Get those cameras out and join us with this week's challenge - "
Remembering
".
Missed last week's photos of "
Hot Hot Hot
"? Check out the submissions by our members
here
!
Popular Photos and Discussions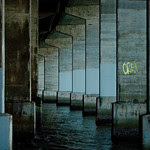 Under the Bridge – colour or B&W ?
Don't forget that if you are part of the community and would like to get your work in front of a huge audience that includes some industry heavy hitters, then you should consider
applying for our contributor program
.
Light Stalking on the Web
We're big on the web!
Join over 123,100 fans on the
Light Stalking Facebook group
and check out some of the great photographs that our members
are adding to the Facebook page
!

Light Stalking Flickr Group
- Check out some of the new photographs submitted by members this week and join the photo competitions there!
Light Stalking on Twitter - Join 401,660 Light Stalking followers on Twitter. Stay updated with regular links to articles on Light Stalking and occasional useful links from other photography sites.
Interview – Jeff Clow Confessions of a Validation Junkie
How does a neophyte photographer with less than 10 years of experience gather an online crowd of almost 100,000 individuals- worldwide- that follow him religiously?

And, how does that same individual, who just a few years ago had never heard of Flickr, now boast over 4.5 MILLION hits to his Flickr account?

Those are some pretty amazing statistics, and this week we will get you into the head of the man who did it.
Grab it for free on Photzy.com, our sister website:
http://photzy.com/interview-jeff-clow-confessions-validation-junkie/
Photo of the Week
Light Stalkers Around the Web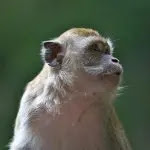 Free Photography Tutorials
For a limited time we're offering a f
ree
library of photography tutorials, on
our sister website,
Photzy.com
Covering -
Portraits, Landscape, P
ost-P
rocessing, HDR, Composition, Black &
White, and more
.
Includes more than 100 free downloadable guides, presets, videos, and textures. All designed to help you improve your photography, fast!
And best of all, it's free (for a limited time!)
Go here now get started:
http://www.photzy.com