Container Wars: Kubernetes vs. Docker Swarm vs. Amazon ECS

From our recently-published Containers Guide, check out this comparison of the three major container orchestration players.
17 Popular Java Frameworks: Pros, Cons, and More (Part 2)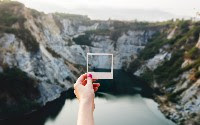 Java remains the most popular programming language. Here's the first installment of the most popular Java frameworks being used today.
Options for Scaling From 1 to 100,000 Tenants

Learn about the pros and cons of different options for scaling up your SaaS application.
Blockchain as a Re-invention of the Business

Interested in learning more about the direction blockchain is headed? Click here to learn more about the integration of blockchain in the business world.
Demystifying Microservices With Spring Cloud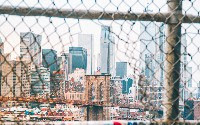 Take a look of how a typical distributed system of Spring Cloud microservices works and communicates, including health checks.
This Week in Mobile: The Choice Issue

To use React Native, or not? Here are a better alternative to Dagger, a different way to generate annotations, and an alternative to the VIPER pattern for iOS apps.